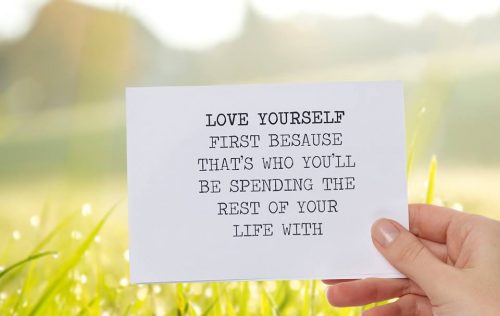 The secret to an AMAZING Valentines day (you feel so loved without needing a partner)
Her resentment turned to self-love … a mother's Valentines Day secret
One Valentine's day she woke up and realized SHE had the power.
She dropped all expectations of what others "should" have done for her past and present, and let go of reminding her partner for what she 'needed'.
Instead, she decided to act 'as-if' she was dating herself.
She bought herself bright yellow flowers (reminding her that life can be bright and beautiful).
She organized care for the kids and took herself on a 'self-date'. She got a little more dressed-up allowing herself to feel a bit special (and even sexy again )
She had 2 hours to leave all the housework behind and just be. To get in touch with the woman inside her again, and enJOY that.
She wandered in book shops and looked at clothes, bought herself some earrings as a special gift to remind her she is worth it.
Then to her favorite coffee shop where she sipped delicious hot chai and took out her notebook to write a love message. To herself.
From her heart she poured her words of admiration of how much she had been through and the strength she'd found inside. She honored how raw and real she'd been, admitting her worries and her deep shame of when she believed she wasn't 'good-enough'. Truth -telling to herself from herself.
And then with the compassionate heart of a true lover she told herself she was ok, and that she is not alone, that she is so loved and cherished… just the way she is. Imperfectly perfect.
Once she had 'emptied out' her truth and 'let in' the love she noticed her breathing become deeper and a peacefulness welled up inside. A soft smile came across her face as she enjoyed just 'being' , without judgement, without 'needing' anything.
She felt lighter. She noticed the sounds resonating as music around her, the sweet aromas of the café became stronger and more enjoyable. Her skin began to tingle with aliveness.
Without realizing it she'd begun a practice of moving through self- acceptance into a natural state of embodied self-love and real joy.
All from making a CHOICE to take her power back.
It doesn't have to take much time or money to start a practice of self-love. It's not always a big breakthrough. However every baby step leads you towards that inner well of love that is your birthright.
YOU DESERVE TO FEEL SPECIAL AND LOVED AND ADORED.
Wishing you a beautiful Valentine's day (and week, and year!). I'd love to hear what choices for self-love YOU are will gift yourself! Let me know by commenting below. And please help us start a revolution of self-love by sharing this to other mothers.
With so much love,
Mama Maria xoxo