Lets work & play together beautiful!
I see who you are + I know you're a mama who deeply desires more. More for your children, your family, yourself, and the world.
You yearn for a clearer & more pleasure-filled path on how to get there + you know that frantically searching and getting lost online isn't the solution.
This keeps pulling you away from whats really important and your mama guilt rears its ugly head!
Its ok beautiful. I've done the work for you. I've spent the last 30 years bringing the latest science-based practices and parenting wisdom into real and effective ways to help you.
You'll find all this help (and more!) in my program, online circles and the Facebook group.
Excited? me too. Lets get started:
SACRED MAMA CIRCLES FACILITATOR CERTIFICATION
The revolutionary 6-month system that trains you to hold circles to support women in their ongoing transition as mothers, feminine leaders and intuitive parents.
You are supported with leading-edge knowledge and wisdom alongside foundational training in creating a business you love.
It is both online and live – including a 3 night in-person training & retreat in Australia, plus a bonus 1-day circle workshop OR 3 x half day online training & home retreat, plus a 1:1 deep dive live call with Maria (all via zoom).
If you are being called to be a circle facilitator, this is the journey you have been waiting for…
INTUITIVE MOTHERHOOD COACHING CERTIFICATION
Uncover a revolutionary way to lead and connect mothers in the ancient art of sacred women's circles.
This seven month professional coaching competency is an internationally accredited certification. The 'Intuitive Motherhood' Coaching Certification is a result of my personal & professional practice & experiences. A unique blend of the scientific, spiritual & embodiment theory and application along with leading-edge foundational parenting knowledge, offered to you to support your own coaching mastery & growth. It's such a privilege to offer this fast-track experiential training to mothers who want to take a leadership role as a coach. . 
You can find out more about this revolutionary certification by signing up for a free information video.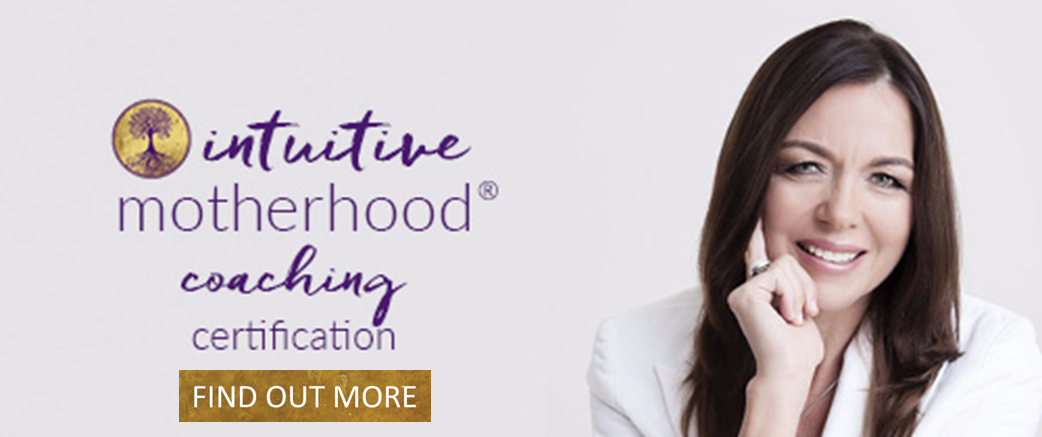 FEMININE PRACTICES FOR THE BUSY MAMA
Activate your gorgeous mama potential.
The learnings, skills and practices in this short program will help you become more powerfully present and deeply connected as a mother.
You will have more confidence knowing how to prioritise YOU in your busy day, and have the practices to activate more aliveness, awareness and self-care.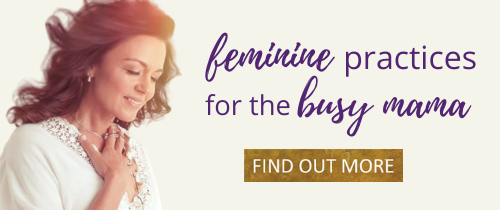 INTUITIVE MOTHERHOOD ONLINE PROGRAM
What if there was ONE program that was a game-changer. That actually gave you the foundations of what you and your child really need to reach your most gorgeous potential?
What if it turned academic complexity and wisdom into simple and powerful 'how-to's for you?
What if it was SO EASY to understand and apply?
Well, its here! This program is like a mama's must-have toolkit for navigating this rapidly changing, high-pressured world.
Its the ONLY place to start.
JOIN THE INTUITIVE MAMAS FACEBOOK GROUP
One thing is for sure… we need each other. You are NOT meant to do this motherhood gig alone. Come. Be part of a beautiful circle of support. This mama community is here to embrace you in your wholeness, and uplevel you to your potential. Your child will have amazing results too!
In this Facebook group you will:
ACTIVATE your motherhood & life with a rhythm and flow to your week (themed days + live circles).
LEARN from professionals (like me!), experts and an ongoing stream of amazing wisdom-keepers!
EMBODY new ways of thinking and being (when you apply the profound teachings).
Membership is FREE. You are welcomed with open arms.
MOTHERHOOD MENTORING
Need a bit of 1:1 hand holding beautiful? I'm here for you. There's no need to struggle any longer. You're not meant to do this alone. I bring my years of professional experience and all my heart & soul into every session with you whether its a TWO SESSION POWER PACKAGE or the EXCLUSIVE 4 MONTH MENTORSHIP.
It's been my absolute privilege to mentor mothers this way over recent years. Find out more about these packages here.