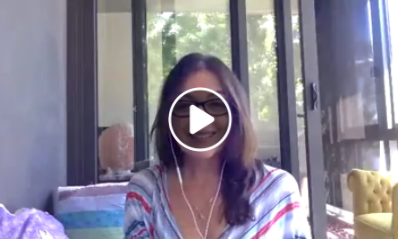 A brain-science tip to get stuff done + boost your mood!
Hello beautiful!
Today, I have a quick tip for you- that's going to help you move out of overwhelm and into ACTION.
YES, tick off some of the to-do list and get that gorgeous surge of energy and pleasure of completion at the same time!
It's all about using your brain chemistry to get more done and feel better at the same time. The mothers that attended my talk at the MummyCon conference in Melbourne loved this simple (and powerful) self-love tip, and so I thought you would too!
Head on over to our FB page and listen to the short video…
Kylie constantly had the feeling of being behind. Never being able to get on top of things. The washing, the kids lunches, the housework, let alone the dinners. Whenever she looked around the house there was mess. It made that feeling of overwhelm become a normal part of her mama life.
Yet, it was so uncomfortable. She constantly felt a level of stress that made her body feel uptight. Her self-talk was not good and she was generally irritable. UGH!
When she took 1-3 small achievable tasks, wrote them down and ticked them off each day she instantly got a surge of Dopamine- a YES I did it feeling!!!
Over time it helped her feel more on top of things. She felt better in herself.
Some of the latest neuroscience reminds us how important it is to get that feeling of satisfaction from completion, that feeling you get when you have accomplished something. It can range from a short burst of pleasure to a full rush of energy which then leads to a deeper relaxation in the body. Which, which experienced on a consistent basis, means feeling happier and getting better sleep, etc.
You want some? I certainly do, and have been playing more with this concept myself. The mothers I coach who have tried it say it definitely works.
Are you willing to give it a go? If so we'd love to hear what's on your 1-3 to-do list. By sharing over on our FB page [or in the Intuitive Mamas FB group] you'll be helping other mothers with ideas too! Just post your comments under the video!
[one mum, Anita, has already commented that she thanks herself + writes these mini achievements in her Gratitude Journal. Using gratitude is such an awesome for getting the heart-opening neurochemical Oxytocin flushing into the bloodstream too! Why not ramp it up and add this as well!].
On a last note, thank YOU so much to all of you for being the sort of mother who is interested in the work of Intuitive Motherhood. I don't take you for granted and I'm currently developing best-practice & fun ways to support you and your friends further! I'm here for the long haul and I want to support you in a sustainable way- exciting!
Will keep you posted!
With love,
Mama Maria xoxo